Diwali, the festival of light that symbolizes the triumph of good over evil, is celebrated on the most sacred month of Kartik with great piety and zeal. On this divine occasion, believers engage in rituals like home decoration, feast gathering, and fireworks lightening. This most awaited Indian festival earned its name from the two ardent terms- "Deep" meaning light and "Avali" meaning "a row".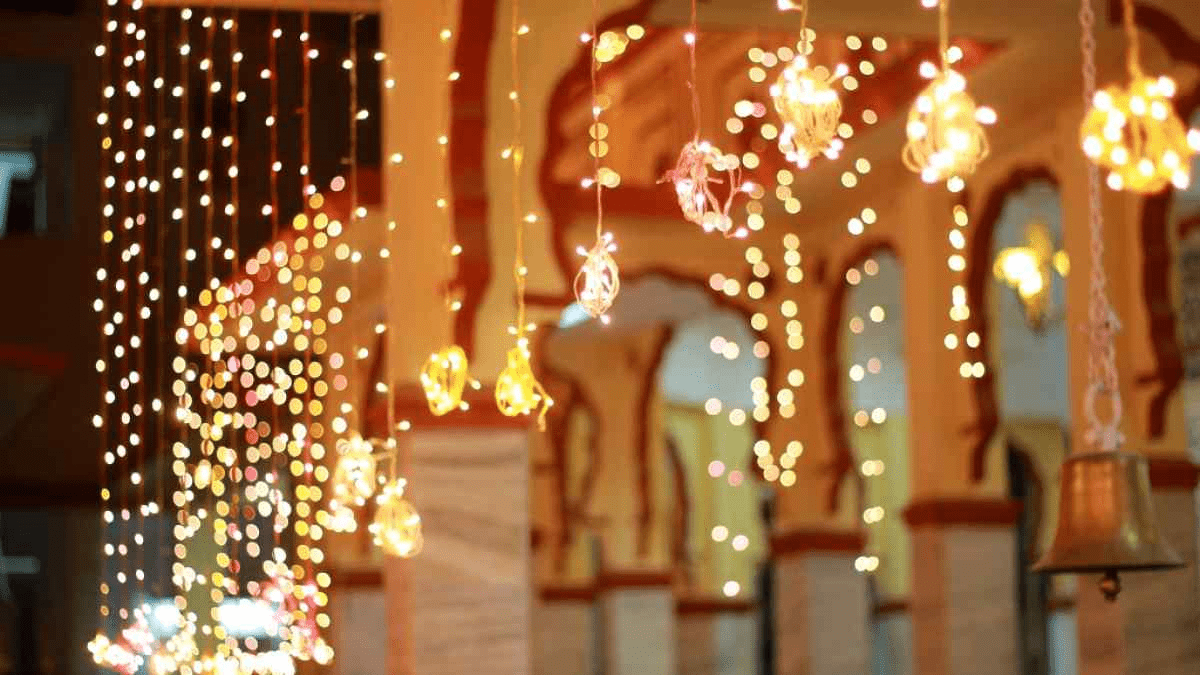 The festival of light is about to come and many of us are excited about it even in this pandemic. In fact, people are looking for home remedies to perform on this holy occasion to unlock auspiciousness & prosperity in their life. In this article, we will broadly discuss various aspects associated with Diwali along with some effective home remedies.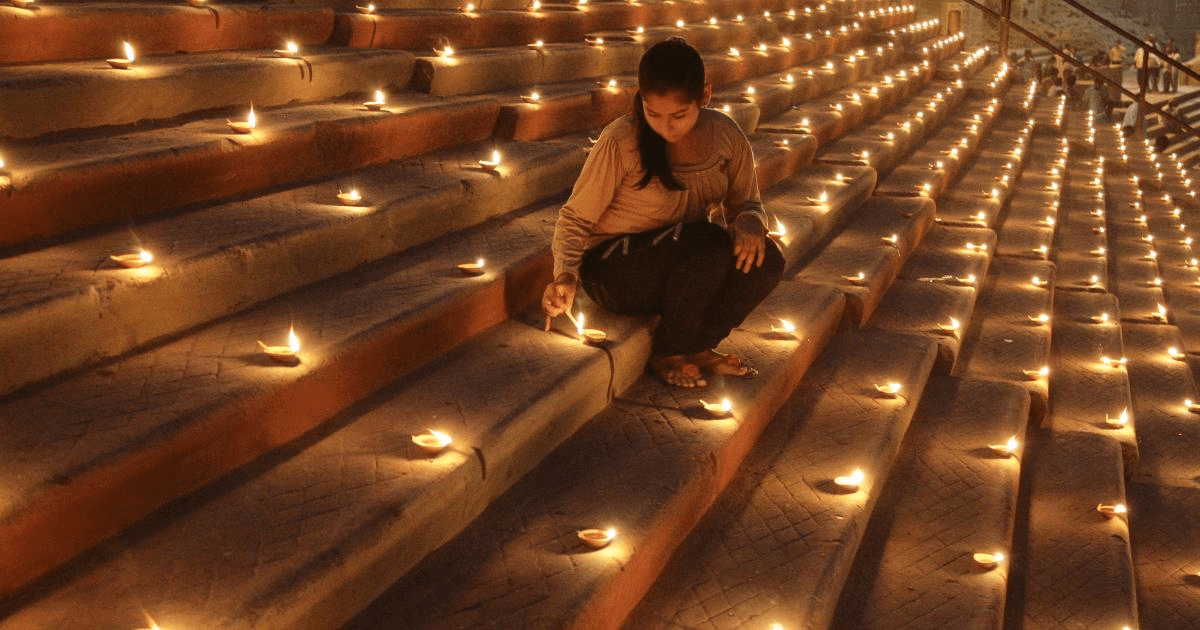 But first of all, let's discuss the significance of celebrating Diwali
The Birthday of Goddess Laxmi: The Deity of wealth, Maa Laxmi was incarnated from the chasm of the plunging sea on Diwali. According to Hindu Manuscript, Devas and Asuras indulged in Samundra Manthan to get the nectar of eternity to become immortal. During this practice, Goddess Lakshmi along with other celestial objects came into existence.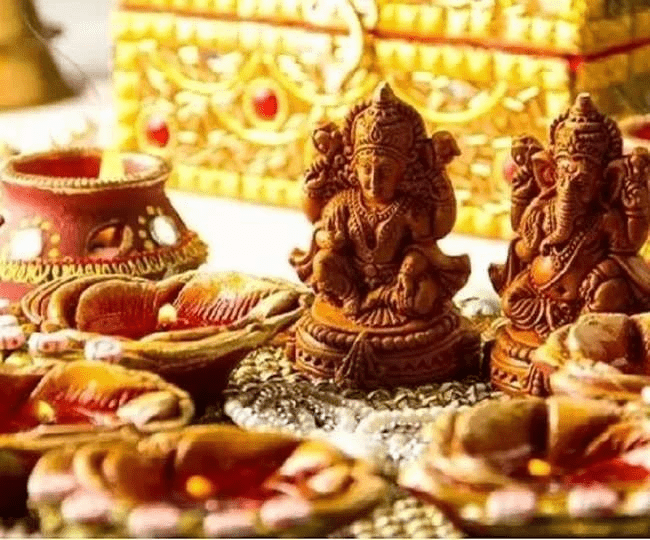 The Victory of Shree Ram: The holy scripture of Ramayana depicts the victory of Lord Rama in conquering the devil king Ravana to rescue his wife Mata Sita. From Lanka to Adhoya, it took him 21days of home returning and Diwali is the conclusive day that is celebrated with candles and firing crackers to welcome the beloved king from exile.
The Return of the Pandavas: The epic of Mahabharata says that Pandavas along with their wife returned to Hastinapur after enduring a 12-year banishment on the auspicious day of Diwali. The citizens praised this returning by illuminating earthen lamps as customary rituals.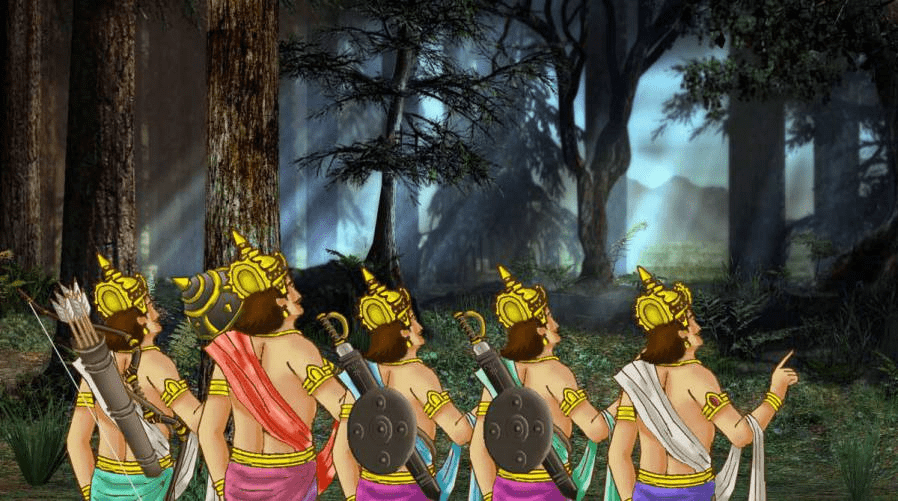 Goddess Kali: Legends have it that when Gods were losing the fight against demons, Shyam Kali took quintessential embodiment from Goddess Durga to rescue the earth by furiously killing demons along with whoever came on her way. Lord Shiva intervened to control the rage of Maa Kaali. This significant day is hailed as the day of exulting good over evil.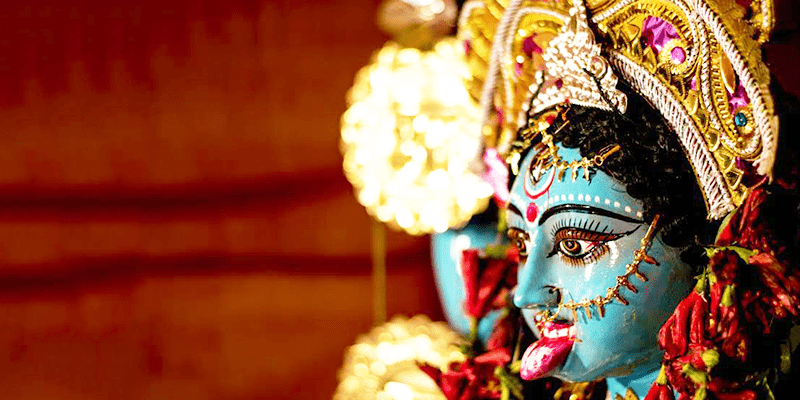 Important Dates of Diwali 2020
This year, the total Diwali duration will consist of 5 days. Here is the list of dates-
12th November- Dhanteras
13th November- Narak Chaturdashi
14th November- Diwali/Lakshmi Puja
15th November- Govardhan Puja
16th November- Bhai Dooj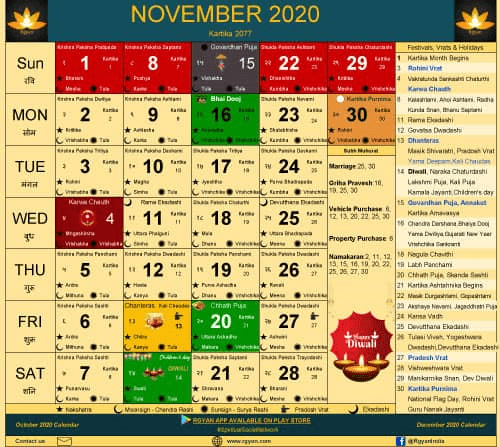 Click Here to See Astrology Tomorrow
Ten Effective Remedies Can Be Practised During The Occasion of Diwali to Enjoy Maximum Positive Results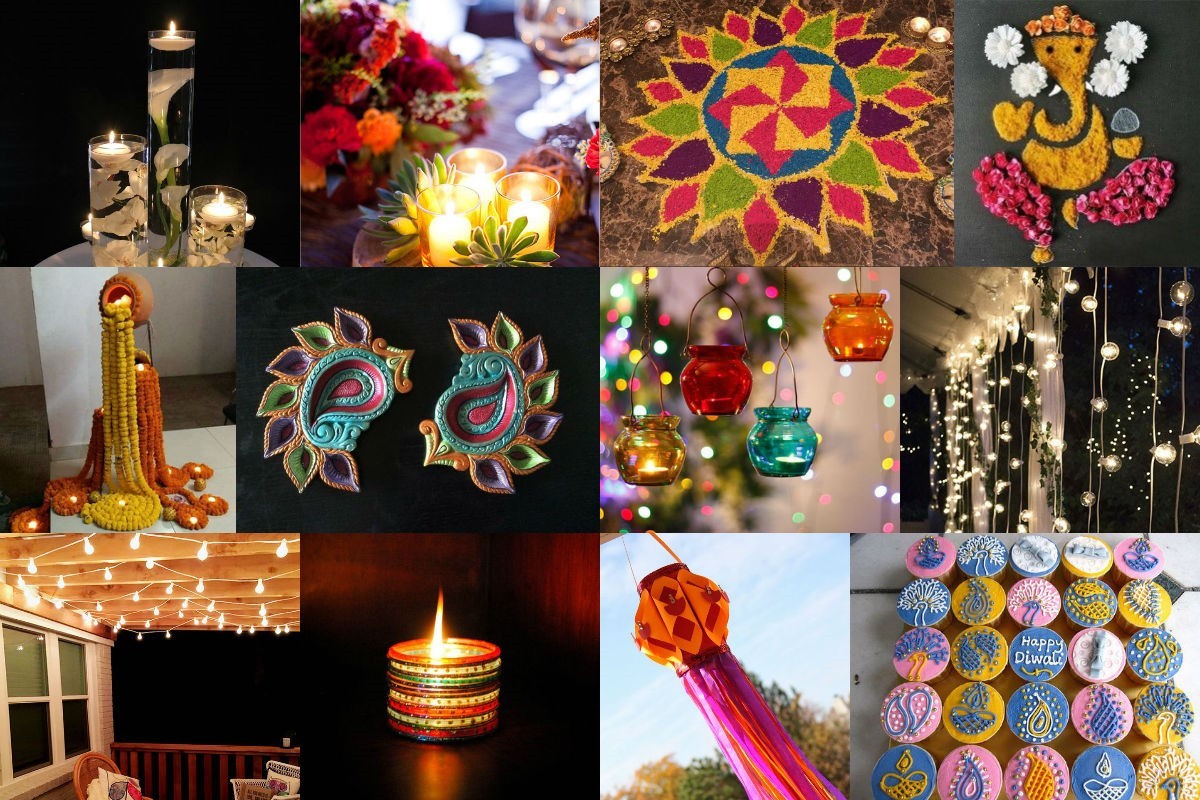 Ward off negativity from your house or commercial place by hanging a toran or Mala made of Marigold Flower and Ashoka Leaves at the entrance.
If you are suffering through hard times or Sade Sati of Shani Dasha, you can lit an earthen lamp under a peepal tree after the sunset. Try not to look back and utter a word while returning back to home to get effective results.
Place a yellow cloth tied with three turmeric knots, three Gomati chakra and three yellow cowries in the puja Ghar to enhance the financial condition.
To impress Vastu and boost happiness and prosperity, lit an earthen lamp in the South West Corner of your house.
On the day of Diwali, go to a place where Four roads meet. Cut a lemon into four pieces on the spot and throw each piece in each direction wishing to get a good job or career promotion every time. This is an effective remedy that should be done in the early morning before sunrise.
Install an Indrani Yantra at the pooja place in your workplace to get a good flow of customers and grow the business.
It is suggested to stay inside your home after the evening during Diwali if you are having Chandra Grahan Yog or Angarak Yog in your Kundali.
To welcome prosperity and good luck, take banyan roots, dip them in red sandalwood paste and tie them with silk thread at the entrance of your house or commercial place.
People who are about to get married soon are suggested to follow this special ritual where they have to wear a paste of Gangajal and 11 Marigold flower that has been kept the whole night on the altar of Puja Ghar along with ghee lamp, saffron and haldi for the whole night of Diwali.
People who are having Pitra Dosha or want to eliminate negativity from life are suggested to burn cloves along with camphor in an earthen or silver vessel in the worship place after the sunset.
Click Here For free Kundli reading
How Will Diwali be For Each Zodiac Sign?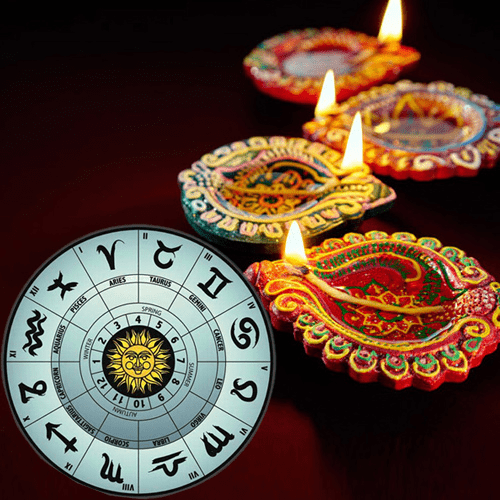 Different zodiac signs are attributed to distinct qualities and characteristics. Here are some general prediction for each sun signs regarding the celebration of Diwali this year:
Aries- This year Diwali will be a lavish experience for Arians. They are most probably to celebrate this occasion with dear ones and may take a little trip for reinvigorating their soul. However, it suggested eating wisely as they might fall sick due to food poisoning. All in all, Diwali will bring energetic and spontaneous vibes among Arians if they manage to control their hunger craze to prevent themselves from becoming ill.
Taurus- This Diwali will unveil the sentimental emotions in Taureans. They may indulge in excessive money spending and may face failure in plans for taking a trip. They may show impulsive behaviours and may miss the presence of their dear ones. They may feel a bit lonely, however, they can use this time to figure our future plans for their life.
Gemini- Geminis will seek the company of the opposite sex to enjoy Diwali by attending some entertainment programme. They may get disappointed for keeping too many expectations from their friends. However, they will manage to keep themselves happy throughout the occasion. Gemini may show a tendency to spend money on shopping. However, it is suggested to avoid smoking and drinking to stay healthy.
Cancer- Cancerians will devote themselves to domestic errands this Diwali. They will focus on decorating home, spending quality time with family and taking a successful trip. Even in this pandemic, there is a chance of celebrating Diwali with huge groups and receiving many guests at home.
Get Your Free Janam kundali
Leo- This Diwali will be the ultimate option for Leos to relax at home. On this occasion, they will show a caring and sentimental nature. They will spend money on buying firecrackers and they may go for a short picnic. However, it is suggested to avoid getting engaged in a confrontation with family for trivial issues.
Virgo- Virgos will be blessed with an easy going and peaceful temper during this Diwali. They may receive the good news that will shower their life with happiness. Virgos most likely get surprised with sudden plans with family or friends. In a nutshell, this Diwali is going to be very cheerful for Virgos and the people around them.
Libra- In this Diwali, Librans will be paying more attention to cleanliness at home. They will also insist on others to join them in their cleaning mission. Librans will bring a lot of sweet packs and new garments for their family and dear ones. They will enjoy this Diwali in an authentic Indian style with music, food and religiousness.
Know About Your Horoscope Tomorrow
Scorpio- Scorpians may remain dull and hopeless during this Diwali. This Diwali, they may spend on buying the required things for domestic needs. They may be present in the Diwali celebration but they will be worried about something. On this occasion, Scorpians are most likely exploring the hidden truths and knowledge of culture, religion and deep-rooted philosophies.
Sagittarius- This Diwali will bring out the power of sacrifice and adjustment in Sagittarians. They will spend productive time with friends and have interesting conversations by exchanging insightful thoughts. However, it is suggested to pay some attention to domestic issues while enjoying the happy house of Diwali.
Capricorn- Capricorns may feel overwhelmed with some work-related tensions and professional pressure during this Diwali. However, domestic demands may divert their mind for a little while. Amidst a lot of tension, Capricorns will still manage to greet everyone on this occasion. They are suggested to take some rest during this holiday to keep their mind optimistic. No matter how off they may feel inside, they will enjoy Diwali by having sweets, delicious platters and lighting firecrackers.
Get to Know Taurus horoscope tomorrow
Aquarius- Aquarians will be blessed with a wonderful mood that they will enjoy every minute of this divine occasion of Diwali. Despite domestic and professional tension, they will enjoy the festival to the fullest. As the day passes, the Aquarians may feel emotional due to sudden mood swings. It is suggested to stay with dear ones who can cheer your mood while keeping the gloominess aside.
Pisces- Pisces will be busy planning a suitable program for Diwali Celebration. They will be in an excellent temper and enjoy the entire occasion with a joyful mind. Pisces will invite friends to have meals together. Although they may face mood swings, eventually they will enjoy Diwali as they have planned. At the end of the day, Pisces may feel a bit tired, maybe because of having extreme fun and food!
See Virgo horoscope tomorrow
Wrapping up!
Hopefully this year, Diwali will bring maximum prosperity and happiness in the lives of people, even in this Pandemic. Celebrate this divine occasion to the heart's content while maintaining the safety guidelines of COVID-19 to stay safe from the virus exposure. Happy Diwali!